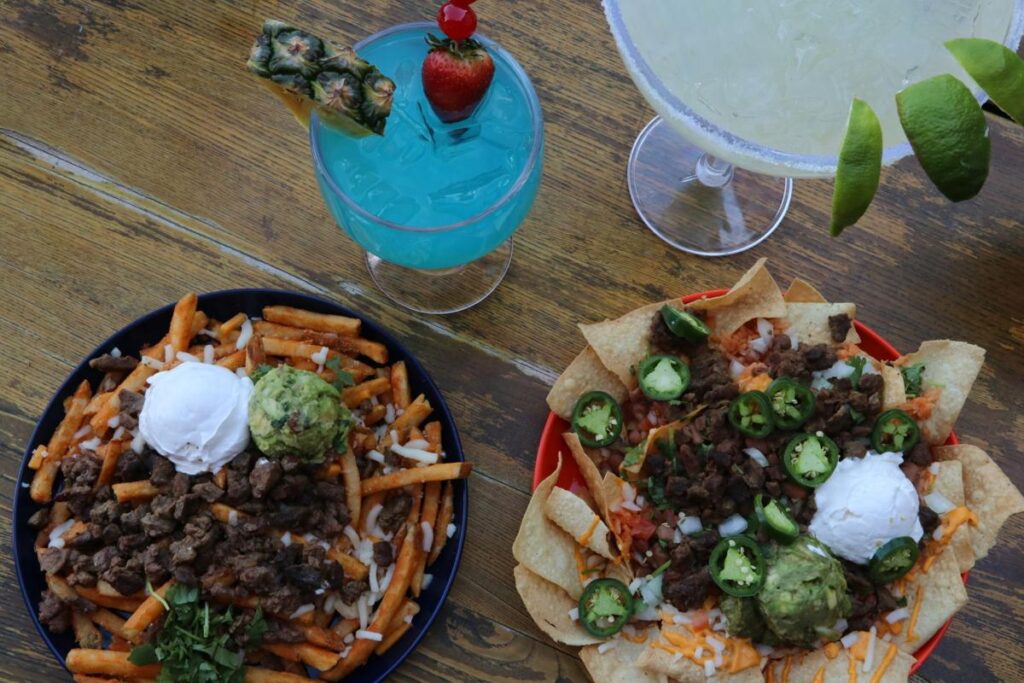 Northern Arizona's Mountain Living Magazine, June 20, 2021
Written by Gail G. Collins
Georgette Quintero has consistently looked for creative solutions. When opportunities arose—like her daughter attending Northern Arizona University, finding space to store supplies for her food truck business or securing a commercial space during the pandemic while other businesses struggled—Quintero found a way forward.
"I go the extra mile, think outside the box and always ask the question, 'What is the next step?'" she said.
As owner of Alejandro's Mexican Food, the newest eatery on Heritage Square in Flagstaff, Quintero thrives on change. And as a family, they are in it together. College initiated their move from Phoenix to Flagstaff; everyone came with her daughter, Quintero said simply. Her children, Alejandro and Ariana, are adults now and work in the business, while high-schooler Joey helps out.
Alejandro's Mexican Food opened softly in April with much maneuvering behind the scenes. COVID-19 made it complicated, but was not an excuse. Quintero had been searching for retail space for months, hoping to buy, and lease negotiations took time. With situations strained in 2020, landlords gave breaks to current tenants to hang on, but there were no concessions for new ventures coming in behind them.
The shift from Italian restaurant to Mexican cantina was straightforward and practical with a full kitchen and stylish seating in place from the previous tenant.
"It was already turn-key down to the colors," Quintero said. "Green, white and red—the Italian flag has the same color blocks as the Mexican flag."
Alejandro's, named for her oldest son, began as a food truck in the fall of 2017. Reputation increased the reach to two trucks, based on a solid selection of burritos and street tacos with handcrafted fillings. Nachos, quesadillas and carne asada, which continues to earn raves, rounded out her recipe for a successful business model.
Running a food truck is much harder than operating in a fixed location, according to Quintero.
"There is only so much electricity, water and sufficient space to store food," she said. "We needed to expand and grow."
Gaining the café at Coconino Community College gave her a dedicated kitchen for the first time. Still, from the start, the plan was always to open a brick and mortar restaurant. What sets Alejandro's apart is the striving for continuous improvement, making menu upgrades regularly.
"The recipes evolve because I'm tweaking them over time at 9 or 10 at night after we close—it's hard on my weight," she said with a laugh.
Each night, Quintero plays food critic, sampling a dish as it is presented to customers with a beverage. Then, the brainstorming on ingredients or garnish or… Recently, fried ice cream was the project. It begins with a taste goal, a list of ingredients and decisions—cornflake or bread shell? Such assessments stimulate Quintero.
Continue reading

"Alejandro's Mexican Food settles into new brick-and-mortar location"