Northern Arizona's Mountain Living Magazine, May 2022
Story and Photos by Gail G. Collins
Al fresco dining layers in sensual aspects, buoying our mood while lowering our stress. Atria, the newest gastronomy venture in downtown Flagstaff, transcends the garden party. Subtle shades of blossom and sage reflect the expectancy of spring. The theme of flourishing and floral carries forward in wallpaper, pale wood with cream leather chairs and a wall of stacked, snowy rock, studded with succulents. Booths of velveteen and textured cotton wrap around pebble inlay tables mingling with intimate, candlelit seating for two. It's a pastel, playful, yet elegant, jardin serving farm-fresh, modern fare.
The long, taupe, stone bar solicits patrons to sip a glass of rosé or splash out on bubbly. Or catch a quick, interactive bite at a barstool cornering the open kitchen. It all leans French and begs brasserie. It also delivers as the latest conception from award-winning chef and partner Rochelle Daniel.
The Phoenix native made her mark at Scottsdale's Fat Ox. She was a finalist on Food Network's Chopped Grill Masters; touted as one of the Valley's "Top 5 Sous Chefs" by the Arizona Republic and "Best Sous Chef" by AZCentral before her induction into the Arizona Culinary Hall of Fame in 2017.
Daniel began cooking at the age of 15. While employed at a country club, she peered into the kitchen and longed for the camaraderie there, so offered herself as a cook. Despite lacking any skills, she was hired for her interest and honesty. It was a pattern that would grow her proficiency.
Post-high school, Daniel entered Le Cordon Bleu College of Culinary Arts in Scottsdale. The career-focused school prepared her technically, but multiple part-time cooking positions reinforced capabilities. Catering challenged her, but trailing at Zinc Bistro presented the biggest kick in the pants and reward.
In trailing, chefs work for free on a short-term basis in exchange for experience.
"I was kicked off the line on my first day, but quietly stuck around in the background listening," she remembers.
The big guys in the kitchen had hazed Daniel, but her perseverance impressed them, and she started work the next day, her birthday. She became the first female chef at Zinc.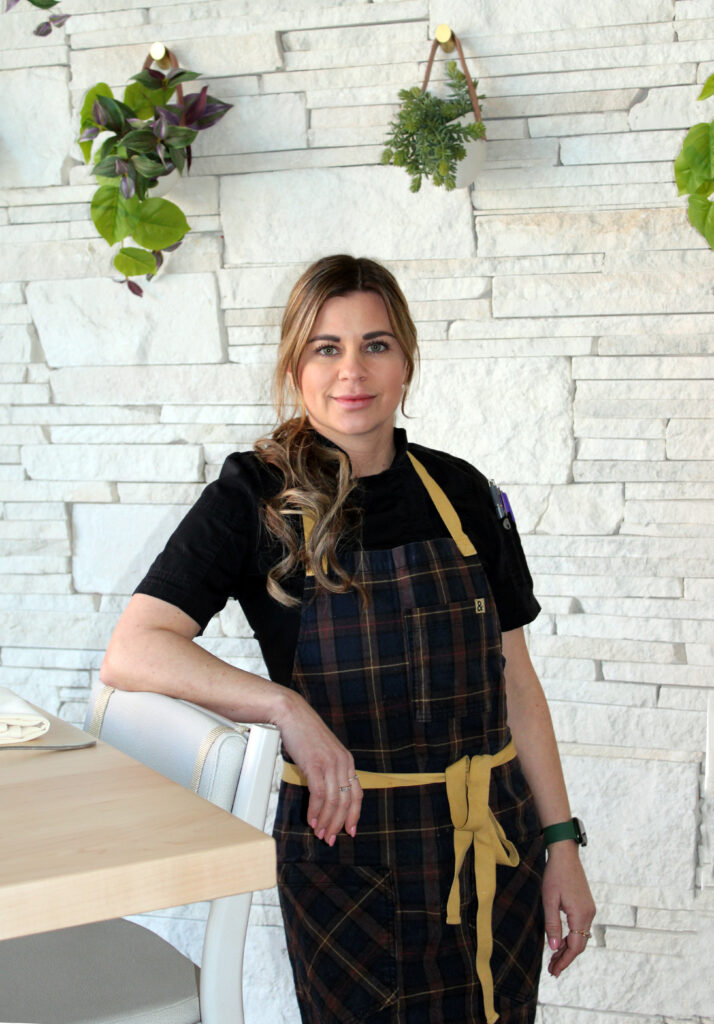 Daniel took her cred to L'Auberge de Sedona to revamp and rebrand the property's restaurants. There, she fell for Northern Arizona, and a partnership with Karan and Kunal Patel plus Barry Levitan created Atria. The hyper-seasonal spot opened in December.
The menu aims are, "Whatever looks beautiful and tastes good—this makes us happy," Daniel explains.
Continue reading

"Atria has entered the building: Long-awaited fine dining spot opens in Flagstaff"