I grew up as a child of immigrants during the Kennedy and Johnson administration. With an English father and a German mother, I never tasted peanut butter, but I did own a pair of lederhosen. My parents met while sailing to America. Their cultures and strengths shaped me to believe anything is possible with hard work and discipline.
At ten, armed with overseas postage and a desire to connect with my relatives, I began writing to my grandmothers. And they wrote back. Nan used British vernacular, and Oma wrote, "Liebe Gail."  I reported on our life, and they introduced me to places I would visit and eventually live.
Once overseas in Europe – as a reverse immigrant- I began a second journalistic campaign:  To introduce my home and travels abroad to my American family and friends. My narrated adventures led to published clips in magazines, a short story contest win and book-editing for a marketing company.
From Europe, we moved to Africa. In the last year of nearly four living in Nigeria, I co-wrote and edited a charity book, Nigerian Gems:  Expatriate Tales of Adventure, with Jo Demmer. The book is in its Second Edition after six reprints, and with its wide appeal generated funds for building a school and out buildings, curriculum and supplies, teacher salaries and more while also meeting needs of other local schools. It is our belief that educating a child offers hope.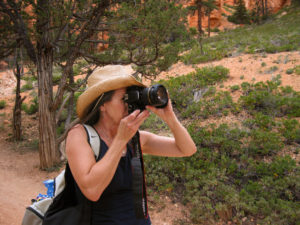 In a faraway land, one craves roots. So in 2001, we bought a holiday home in my college town of Flagstaff where Northern Arizona University nestles at the foot of the San Francisco Peaks. This physical connection with Flagstaff  led to a position as Contributing Writer for Mountain Living Magazine for more than a decade. I served as Special Reporter at the Arizona Daily Sun newspaper and worked with Flagstaff Medical Center, too. It's been a double bonus to invest myself in work and friends close to my heart.
In 2005, after a decade abroad, we moved to the U.S. to reside in Texas. My career in Houston bloomed, garnering multiple nonfiction writing contest wins, airing an essay on NPR about the bittersweet task of mothering, becoming a regular writer for a sisterhood of magazines and continuing to expand my horizons.
In 2012, with my husband's job on the world's second largest island of Papua New Guinea, another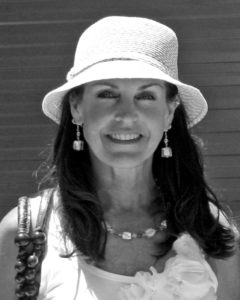 remote adventure began. Jo Demmer and I formed Jewel Writer Duo to collaborate on a second story collection of overseas experiences, Papua New Guinea Pearls:  An Expat Perspective. Here, we introduced others to the Land of the Unexpected — Yu stap amamas, hamamas (Stay happy).
In 2013, our equator life shifted to Jakarta, Indonesia. A fortnightly newspaper, Indonesia Expat, welcomed my writing as I explored Asia for the first time:  Indonesia's vast archipelago, Thailand, Singapore and Hong Kong so far. And with it came a solo chance to write a book on a longhaul oil project. The coffee table format is rich with history and photos on the "giant" 450M-barrel field and entitled:  The Story of Banyu Urip: Discovery to Start Up. Banyu Urip means "water of life," and the plentiful reserves of the co-venture will reverse Indonesia's import status, supplying 25% of its energy. That's life! The keepsake book for project personnel premiered in February 2016.
Luck is where opportunity and hard work meet. No matter where I am, I keep my eyes wide open, my camera close to hand as well as several pens for scratching notes. Writing is the perfect excuse to talk to strangers and learn about people and places.