FlagLIVE!/AZ Daily Sun, August 12, 2021
Written by Gail G. Collins
When it comes to our small town, the flavors are huge. Independent restaurants make the most of familiar foods or regional cuisine by dishing up imaginative and innovative items that earn a loyal following. It's all part of local love.
COFFEE or BREAKFAST
Firecreek Coffee
22 W. Historic Rte. 66
Coffee supercharges us for the day ahead. In fact, two-thirds of American adults begin the day with a cup of joe. Firecreek roasts beans in small batches and supplies many retail outlets in town, such as Brandy's, Brix, Tourist Home and more. Everything, from the syrups, in flavors like ponderosa vanilla or salted cardamom, to the chai and the pastries, are made from scratch—ranging from graham-dusted s'more macarons to muffins and light-as-air strawberry cream puffs. While Firecreek may be priced slightly higher than some of the bigger shops in town, owner Mike Funk said. "We value quality over quantity and spend a lot on our groceries. If we can make it taste better, we spend the money."
Macy's European Coffeehouse and Bakery
14. S Beaver St.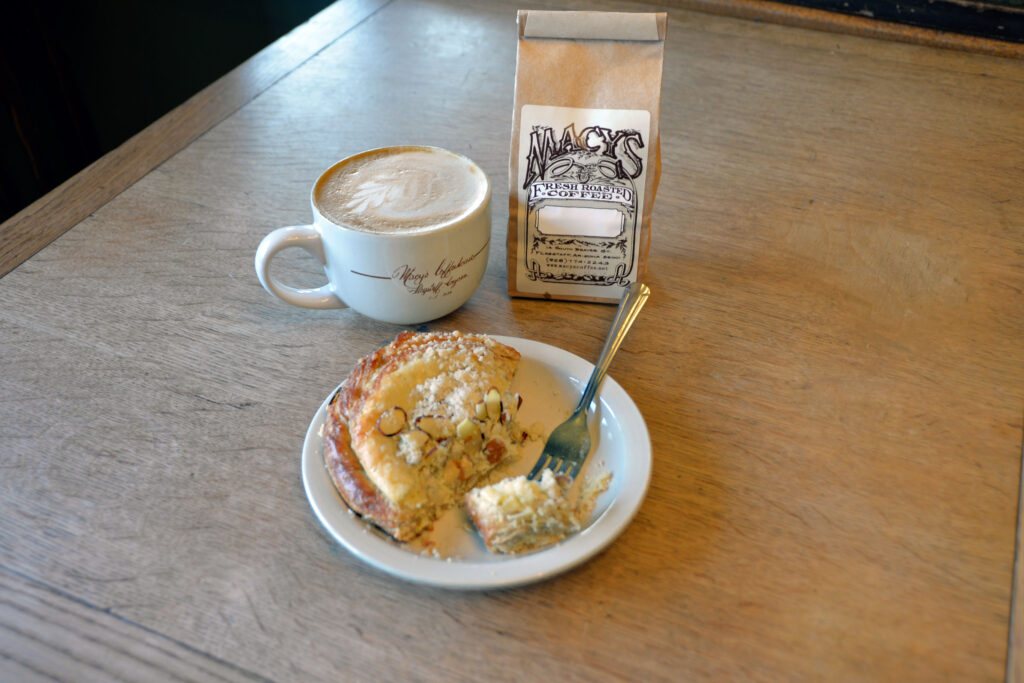 Veteran coffee house, Macy's celebrated 40 years in 2020 living up to its claim as "the ultimate cup." Tim Macy was among the first roasters in Arizona, tempting drinkers with a traditional Italian darker style, and sources small farmers to pay above fair-trade prices. "Staff is family and our locals are our lifeblood," he said. The Macy's Special is the top drink, made with espresso, hot chocolate, whipped cream and sprinkles, served hot or iced. Alongside a full vegetarian breakfast menu, the pastries have been baked from scratch daily since 1980 with no preservatives, dough conditioners or stabilizers.
Brandy's Café
1500 E. Cedar Ave., #40 & 18 S. Beaver St.
After 27 years in business and a transfer of ownership to Kelsey and Jamie Drayton in 2014, Brandy's has not merely remained strong, but grown their landmark breakfast business. It consistently wins awards for its food and service, where customers have become supportive friends. Kelsey Drayton, who had worked for original owners Ed and Brandy Wojciak since age 15, constantly seeks feedback to keep things fresh, yet consistent, like their biscuits and gravy. The most popular offerings are the Eggs Benedict choices, especially the Eggs Brandy with two poached eggs on a handcrafted bagel, topped with house-made hollandaise sauce and a buttermilk pancake plus their signature country potatoes. And for brunch, a mimosa is a must.
Continue reading

"Where to eat like a Flagstaffian"